After the 2020 BFT football boot awards, its time for the Nike to hand over the crown to our worthy brand winner of 2020, Stylo Matchmakers. 
After an overwhelming amount of research and testing this year we voted the Stylo Matchmakers brand based on their "Heirship" collection the "BFT NUMBER 1 football boot brand of 2020″!
If you haven't seen this exclusive line up before now you're probably wondering how we got to this decision.. and yes that's right they don't sell these boots in the sports shops any more, they are exclusively sold online or are available through your football club, school or sports academy. Read all about it..
STYLO MATCHMAKERS HISTORY
Depending on your knowledge of the football boot industry, you will know the brand Stylo Matchmakers boast that their boots were worn by a huge list of top footballing legends over the years as they sold millions of pairs around the globe.
With respect to any millennials reading, we're talking about the greats here, the grand masters, not players like Messi, Ronaldo, or Neymar, but the players your parents and grandparents will still talk about, the originals, what they will call "proper footballers" back then these players didn't dive either..
These legends are now remembered with big statues outside stadiums, with their own memorabilia cabinets found in football museums and who over huge numbers of years proved to be the most influential and successful of all time. We still talk about them now, many decades later, we're talking about the unforgotten International superstars such as Pele, George Best, Kevin Keegan, Billy Bremner, Viv Anderson, Alan Sunderland, Trevor Francis, Leighton James and many more..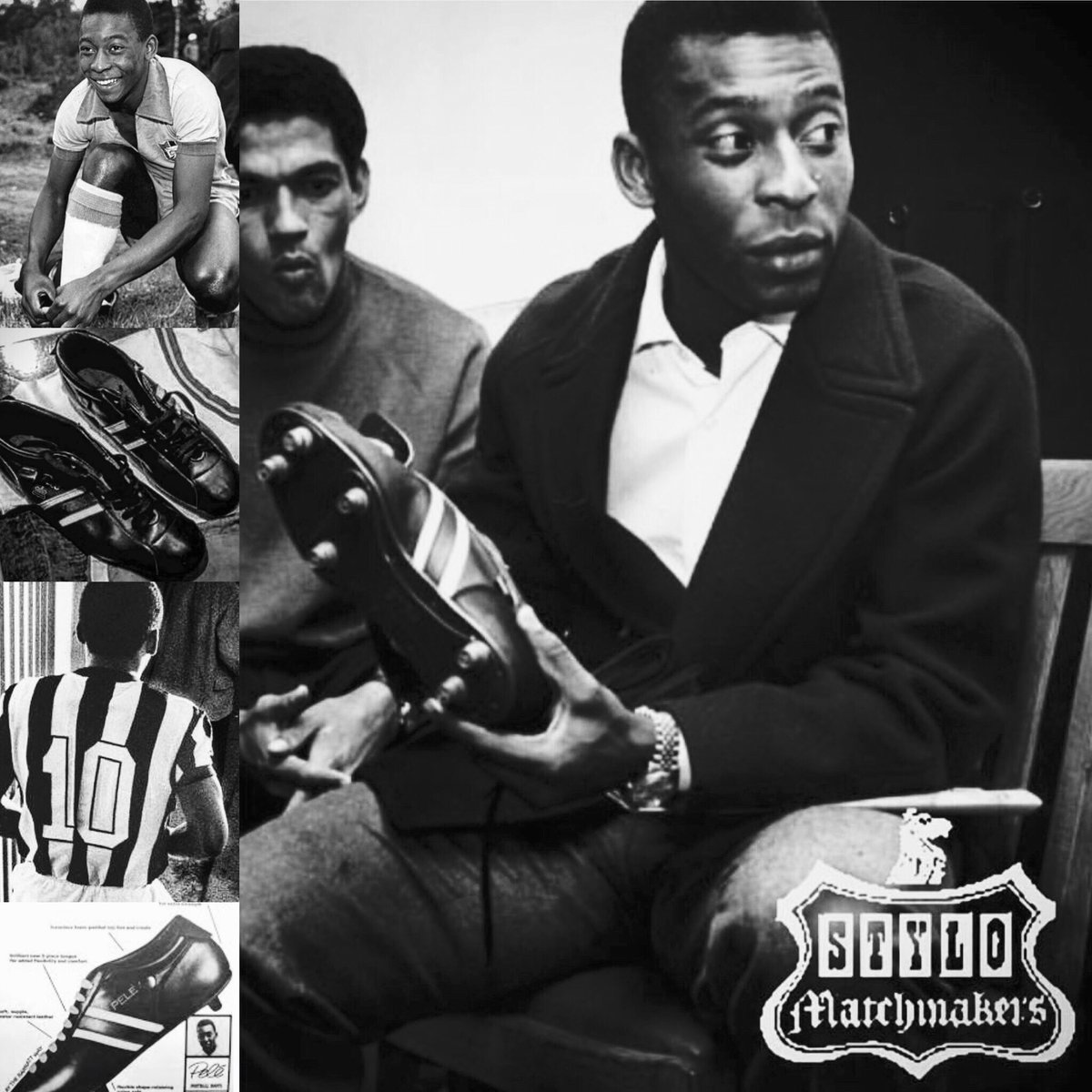 In 1966 the legend, Pele signed terms with the Stylo Matchmakers brand just a few months later and became the face of the brand leading up to the 1966 World Cup Finals in England. This was huge for Stylo Matchmakers as Pele was regarded as the best football player in the world. Stylo was now going head to head with the big German brands as the go to for professional football boots.
1968, George Best signed up with Stylo Matchmakers. Stylo Matchmakers sales went through the roof with over 1 million shoes reported sold in the early days. George Best even went on to design and create his own line of fashion with the brand. This was trailblazing at the time and led the way for how footballers worked with brands.
After George Best had signed up Stylo then turned to Liverpool F.C, Birmingham City and Burnley and exciting players like Steve Heighway (above), Trevor Francis and Leighton James (below) became brand ambassadors.
As soon as some of these huge names started dancing around defenders and banging in World Cup goals wearing their fashionable Stylos, other players and full squads around the world quickly took notice of the British brand for the first time. Suddenly top players and teams appeared on the front of fashion magazines in their Stylos and consequently everybody wanted a pair of these designer label boots which unlike Adidas and Puma (made in Germany) were gloriously made in England.
From 1972 the brand became the biggest football boot label in England and full teams were sporting the Stylo boots. The brand became the most worn professional football boot. The clubs included players from Leeds United, Sunderland, Barnsley, Liverpool, Celtic, Notts Forest, Arsenal, Sheffield United.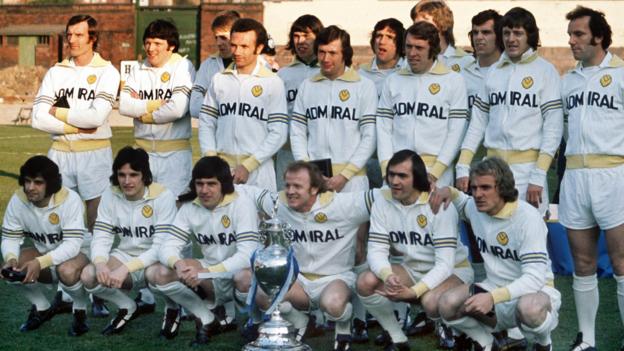 Stylo Matchmakers boots were also worn in key battles and legends were made. Billy Bremner led Leeds United to the Championship and European Cup Final in Stylo Matchmakers and Kevin Keegan did also with Liverpool with the FA Cup winning team of 1974. Celtic also won the domestic double in which Jimmy Johnstone pushed them on with his Stylo Matchmakers team-mates.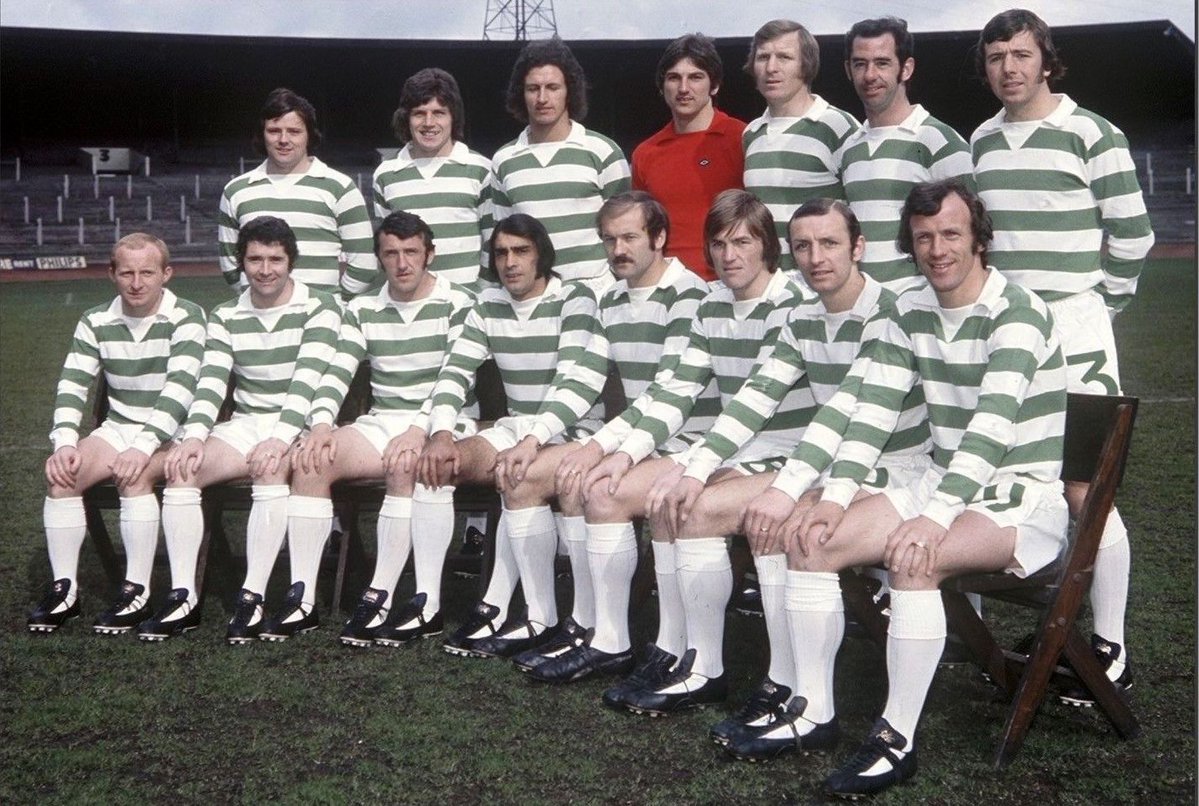 Back Row L to R Pat McCluskey, Ronnie Glavin, Roddie MacDonald, Peter Latchford, Billy McNeill, Tom Callaghan, Andy Lynch,
Front Row L to R Jimmy Johnstone, Steve Murray, Danny McGrain, Paul Wilson, Harry Hood, Kenny Dalglish, Jim Brogan & Bobby Lennox.
During this same era Nottingham Forest began their domination under Brian Clough. Stylo Matchmakers were the clubs boot sponsors. Forest heros Viv Anderson, Martin ONeil and John Robertson fired the club to glory in style.
A little later, the FA Cup winners of 1979 Arsenal, beat a very strong Manchester United in the final. Arsenal stars Liam Brady, Alan Sunderland, Pat Rice and David OLeary wore the Stylo Matchmakers boots.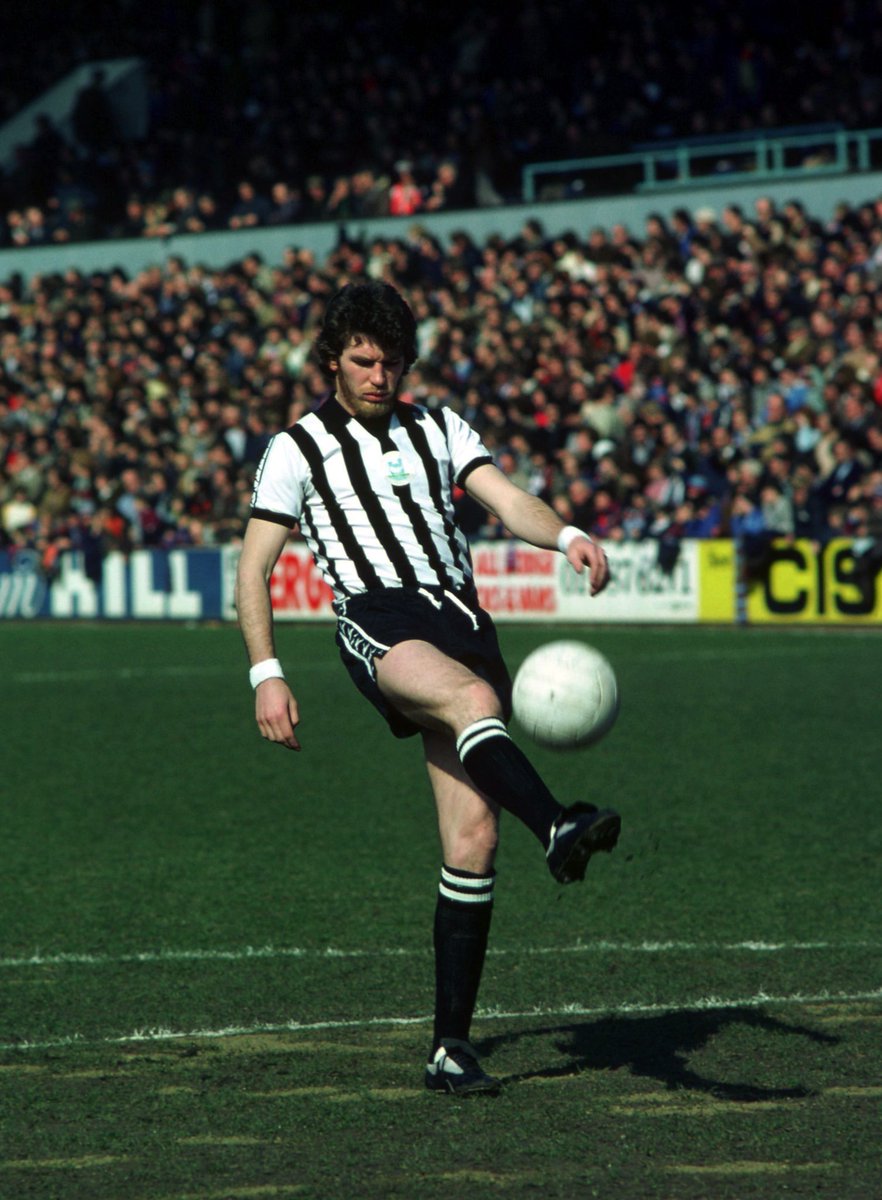 Sometimes these Stylo squads would take on each other as every man on the pitch battled for the ball in Stylo Matchmakers football boots…
As long as the big names were all wearing and promoting the brand, the regular players who could afford them would easily jump at the chance to buy. It was an easy decision, even if they weren't the cheapest option.
That being said, since Stylo made a comeback in 2017 we noticed they have made a rather aggressive strategy move on the boot industry and now operating totally different to how they used to, when it comes to pricing and consumer spending, a spokesman from Stylo summarized when they told us the message with the brand was to offer players "better quality for less" whilst creating clubs and businesses new revenue streams utilizing their own influence and resources.
STYLO MATCHMAKERS REBORN
The Stylo Matchmakers brand relaunched back in 2017 after years of some hard earned rest. As professional footwear manufacturers they relaunched with the "Heirship" football boot collection, we googled the meaning of heirship: "the position or rights of an heir; right of inheritance; inheritance. " We guess that means the brand expects you to inherit their style qualities and play like a legend when playing in their boots.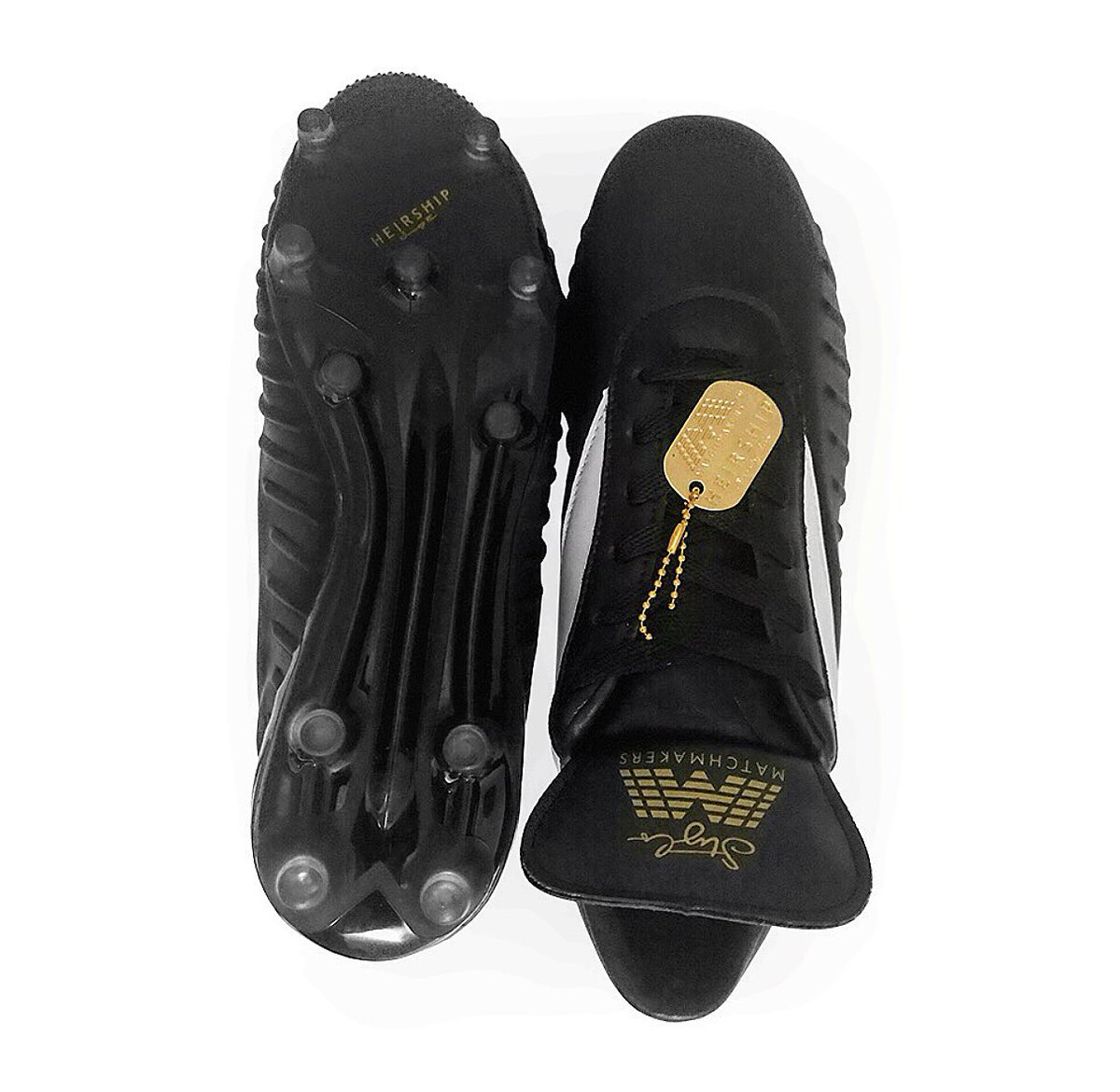 After only concentrating on footwear, Stylo had left the football boot scene with unfinished business and are now back armed with rich heritage and nostalgic inheritance with a twist of modern style. If you're like us, we're glad we have a historic, UK brand back in the mix, flying the British flag and making a difference.
We looked at all the new Stylo models and frankly loved the way this brand is moving through their product designs, they have the original classic designs they brought back which have been completely modernized for an increase in performance, and some more contemporary styled ones which are focused more on the pro specs. You just have to figure out what style is best for your own needs.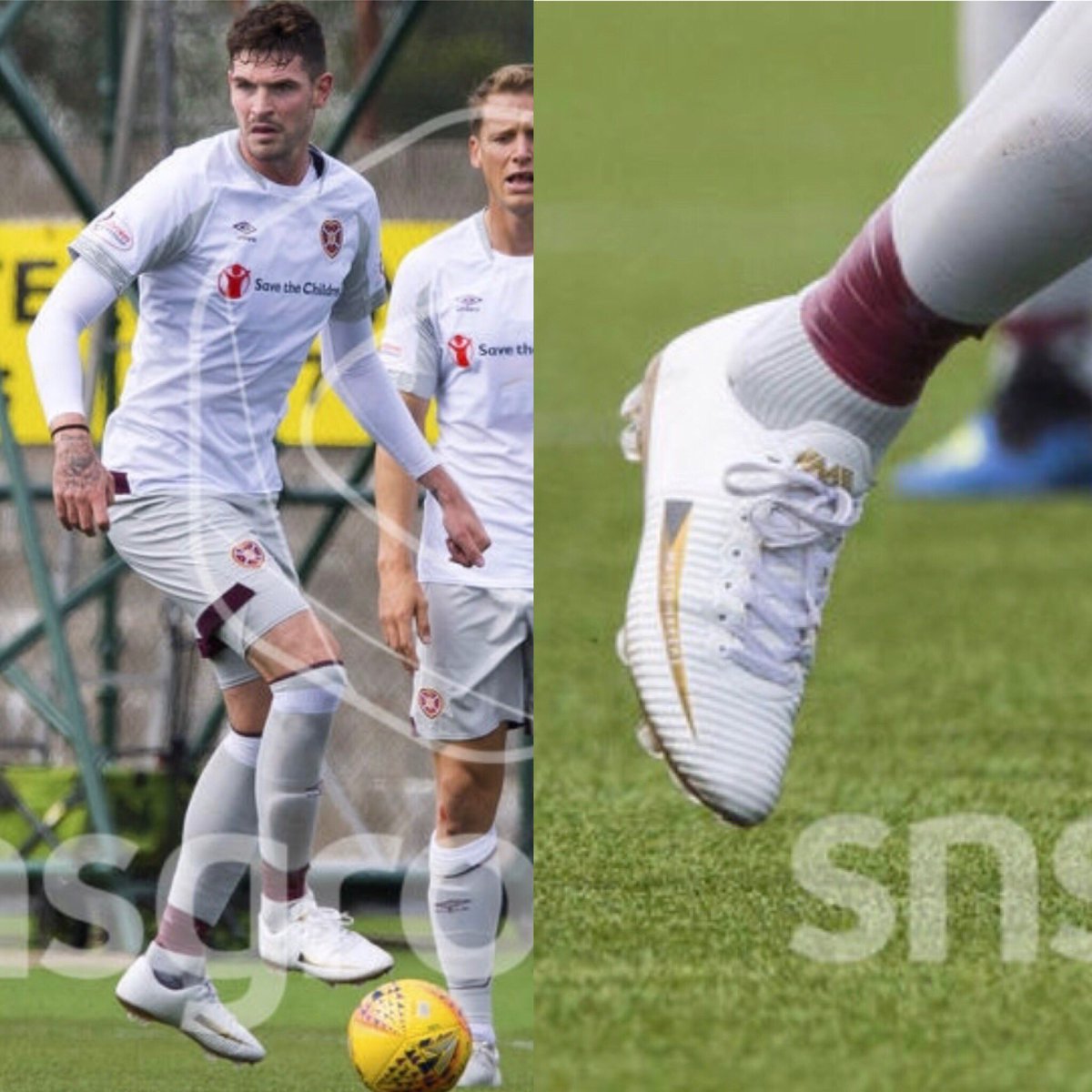 More recently players including Christian Fuchs of Leicester City, Kyle Lafferty of Rangers, Man Utd Legend Jonathan Greening and Paul Gallagher of Preston North End have all been spotted wearing the Stylo Matchmakers Heirship Seventeen model in white and gold on game days, a model Matchmakers previously launched in black/silver colour way in 2017.
Closer look at the Boots..
HEIRSHIP SEVENTEEN (6.5UK-10.5UK ADULT)
This model has a lightweight super soft Japanese super microfiber upper with killer touch texture vents which is basically a 3D texture applied to the higher, that permits for additional grip. It also carries an Oxcited breathable insole for extra affect which is condensing, perforated and light-weight. You can pick up a pair of these for just £75 at https://www.stylomatchmakers.com/Stylo-Matchmakers-Heirship-Seventeen-p141886105
HEIRSHIP BLACKOUT (10.5UK JUNIOR TO 13UK ADULT)
The Heirship Blackout has a strong, durable premium synthetic upper which comes with a hybrid hard ground stud technology for easy maneuverability on both harder pitches and artificial ground. For a boot as stylish, comfortable and durable, the Heirship Blackout won't be beaten on value for the price. These can be picked up from just £30 a pair at https://www.stylomatchmakers.com/Stylo-Matchmakers-Heirship-Blackout-Adult-p141901788
HEIRSHIP SIXTY EIGHT (6.5UK-10.5UK ADULT)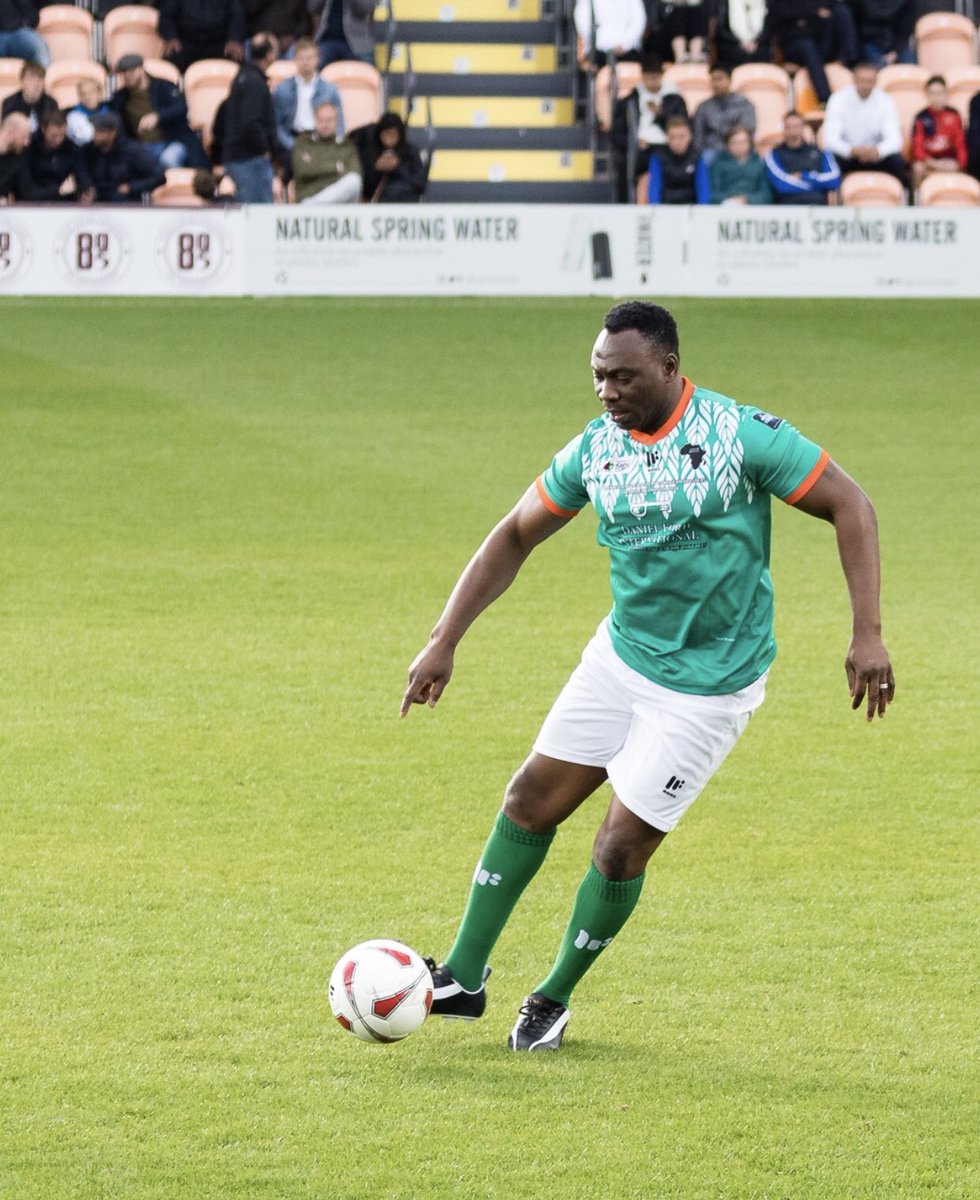 This premium, lightweight, real leather upper remastered remake is so soft and has quilted ankle lining for added comfort and protection around the heel. A modernised pro specification made by top UK brand flying the British flag for the football boot industry. You can pick up a pair here for just £60 https://www.stylomatchmakers.com/Stylo-Matchmakers-Heirship-Sixty-Eight-p141886067
Ethically, Stylo Matchmakers say they have stayed clear from manufacturing like the majority of other brands, using unnecessary raw leather materials including Kangaroo leather. The horrendous unethical sourcing statistics, as we found out that approximately 15% of kangeroos are butchered for their leather and meat, which is roughly 2 million kangeroo murders that take place each year. Stylo say they prefer to offer the best of quality boots but using alternative high quality materials. In this day and age here at FBN we too respected Stylos social consciousness on the matter.
HEIRSHIP SEVENTY FOUR (6.5UK-10.5UK ADULT)
This iconic original design was made famous by the huge names of the seventies as we discussed earlier, including some of the biggest names in football management history; Brian Clough, Don Revie, Bob Paisley, Bill Shankley, Jock Stein… This remastered modernised remake has the same iconic design but includes a super soft premium fine real leather upper which is fitted with a reinforced heel protection and a moulded metatarsal sole shield. We couldn't find them to purchase but believe they are going to be officially re-released at some stage.
HEIRSHIP ACADEMY FUTSAL (2UK-10.5UK ADULT)
Stylo Matchmakers Heirship Academy Futsal is great for indoor football. Its none marking outsole and vented upper gives great comfort while playing the game inside.
Final Points..
VALUE
It's fair to say the quality of the Stylo Matchmakers models is the same as that of other brands with similar specs we have tested before, generally at price points of £160+ and so it's blindingly obvious you get a lot more value for your money with Stylo Matchmakers when their full range is available setting you back just £30-75 a pair. Stylo Matchmakers told us they also now partner with schools, academies and football clubs, and some organisations have been known to include matchmakers boot deals in player kit packs etc.
SIZING
We discovered that all Stylo Matchmakers models we have discussed in this brand breakdown come in sizes 40-45EU which is the equivalent to 6.5UK – 10.5UK. However the Heirship Blackout model has a wider size range from EU28-EU48. Which means if your looking for smaller than a 6.5UK you only have the blackout to choose from, but at £30 a pair we can't recommend these enough, perfect for the modern day player playing on both grass and artificial pitches. We did find their sizes come up bigger than other brands on all of the Stylo models so we would suggest opting a half size lower than normal as a bare minimum when possible.